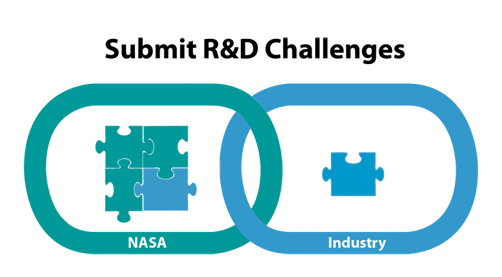 What is the SBIR / STTR program?
The Small Business Innovation Research (SBIR) and Small Business Technology Transfer (STTR) programs (www.sbir.gov) enable small businesses and small businesses collaborating with universities, respectively, to compete for opportunities to solve selected R&D challenges faced by various government agencies.  Similar to other agencies, NASA's SBIR / STTR programs (sbir.nasa.gov) generally have 3 phases:  Phase I (6-month study on scientific, technical, and commercial feasibility), Phase II (24-month development, demonstration, and delivery of the innovation), and Phase III (reaching successful commercialization – no SBIR/STTR funds).  NASA announces a Phase I solicitation each year (typically open November through January) and grants Phase I awards thereafter (typically in April).  Successful Phase I projects are often invited to participate in follow-on Phase II competitions.  The R&D conducted by Phase I and Phase II winners is designed to complement the internal R&D conducted within each NASA Center including GSFC.  Solicitation subtopics are harvested from GSFC researchers and a down-selected set is included in the NASA-wide solicitation.  Awarded projects based upon GSFC-submitted subtopics are generally managed by the SPO but are specifically managed by the designated Contracting Office Technical Representative (COTR) within GSFC.
 Who can submit proposals to pursue SBIR / STTR projects?
Any small business (less than 500 employees) can pursue an SBIR project and any small business partnered with a university can pursue an STTR project.  (check these facts)
 How can one learn more about the solicitation schedule and topics?
Visit www.sbir.gov and www.sbir.nasa.gov to learn about the SBIR/STTR program at a national and NASA level, respectively.  Current solicitation topics and schedules are regularly posted.